Dental anxiety can get in the way of having healthy teeth if we let it. Although it's very common to have some nervousness when visiting the dentist, it's important to attend regularly scheduled dental visits. If you're dealing with some nerves, we want to help. Here are a few tips for what you can do, and a bit of information of what we're doing to combat this problem.
Visit a Dentist You Trust
At High Point Dentistry, we do everything we can to ensure our patients feel comfortable and cared for from the moment they step into our office. We employ state-of-the-art technology to help ease discomfort and reduce appointment times. We use intraoral cameras and digital x-rays to help you see what we see when we're looking at your teeth. We have systems that reduce discomfort like the Isolate® comfort system, which helps reduce jaw tension during longer procedures. We also offer DentalVibe® technology, which eliminates pain upon injection. Finally, we offer gentle sedation like nitrous oxide (laughing gas) for our adult and child patients.
Practice Relaxation Techniques
Relaxation techniques can work wonders before a dental appointment if you're nervous. Reading a book or magazine can help, as can aromatherapy, or simply drinking a cup of herbal tea. That's why we offer all of these in our waiting room, to help you feel soothed each time you visit. Practice deep breathing, relax, and know you're in good hands with us.
Distract Yourself
One feature our patients love is television in each treatment room, complete with Netflix so you can binge watch your favorite show. Children love it because their favorite cartoon is a great distraction. Each appointment flies by when you have a little something to take your focus off of the dental tools.
Talk About It
If you or your child is anxious about dental visits, talk to us. If your child is nervous, feel free to tell them about your positive experience with dentists and the importance of having healthy teeth. We are always here to answer questions about how we can conquer dental anxiety together. You've got this!
Contact us today if it's time to schedule an appointment. We are ready to help you overcome your fears and keep your beautiful smile!
At High Point Family Dentistry, we are always looking for new ways to give back to our community and the residents of Elgin. This year, we organized our very own Toys for Tots drive. The holiday season is the perfect time to share with those in need and we felt the Toys for Tots drive would be an easy way for our patients to get involved as well!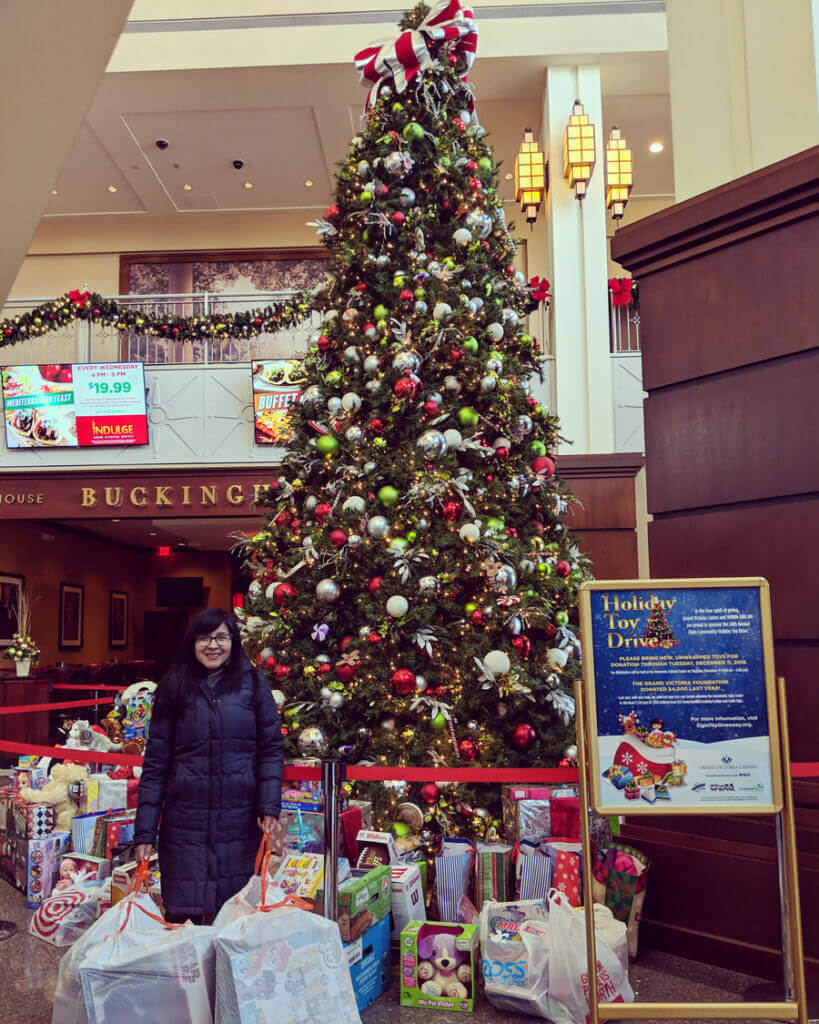 About Toys for Tots
Toys for Tots is directed by the U.S. Marine Corps and is designed to collect new, unwrapped toys to distribute to children in need during the holiday season. Campaigns usually run from the beginning of October through mid to late December. This provides community members with ample time to save and contribute to the cause. A coordinator will then pick up the donations and take them to a central location where toys are sorted. Once Christmas arrives, coordinators and local community groups work together to distribute the toys.

How to Get Involved
You can find your closest drop-off location on the Toys for Tots website. If you'd like to make a monetary donation, you may mail a check to their headquarters or make a donation via credit card on their website. If you're a business owner and you'd like to set up a donation box at your location, use the Toys for Tots website to find your local campaign and get in touch with its coordinator.

Our Contribution
In our office, we set up a donation box where patients could drop off new and unwrapped toys. We also welcomed monetary donations at our front desk, for those who did not have time to go gift shopping or were unsure what to purchase. Our donation box was overflowing with new toys!

We would like to thank everyone who donated to our drive and made this event such a success. Thanks to you, we're certain there will be several happy kiddos on Christmas morning! To keep up with our future community involvement, please visit our community events page. For events you'd like our team to get involved in, please speak with a member of our team. We look forward to seeing you around the community and at your next routine dental appointment!