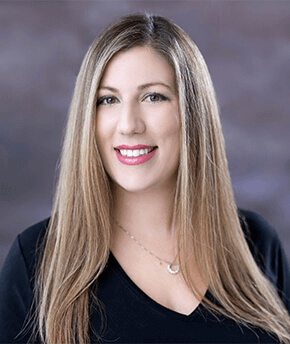 Tina
Registered Dental Hygienist
Tina graduated from Harper College with a degree in Dental Hygiene in 2014, and joined the High Point Dentistry team in 2017. She loves establishing strong connections with her patients, as she believes this will help improve overall oral health. Tina is passionate about providing patients with the knowledge and tools required to keep their smiles healthy for a lifetime.
Tina resides in Elgin with her husband, their two boys, and their puppy Ruby. Tina loves spending time with her family and loves to horseback ride.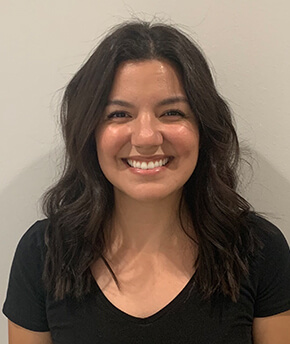 Erika
Registered Dental Hygienist
Erika is our Registered Dental Hygienist. Having started at our Elgin location in 2015, as a Dental Assistant, while simultaneously attending Dental Hygiene school. She received her licensure from College of Dupage and graduated with her B.S. in Dental Hygiene from Lewis University in 2017.
Erika takes great pride in educating her patients while also advocating for their utmost care. She enjoys getting to know all her patients and building connections. Her passion for the dental field ensures all of her patients are being taken care of at the highest level.
When Erika is not in the office she loves to travel around the world with her husband. When they're not traveling she loves to spend time with her family, friends, and their puppy, Chai.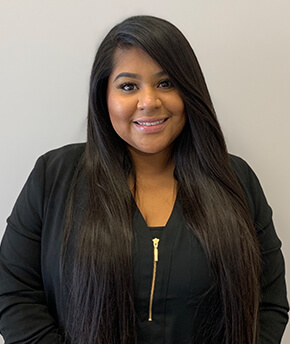 Mare
Lead Patient Coordinator
Mare is our patient coordinator at our Elgin Location. Mare is very helpful and cheerful and enjoys what she does every day. She is always delighted to help patients when it comes to their dental care. Mare has 10 years of experience in the dental field and she strongly believes in high-quality dental care. Her passions are providing a comfortable and pleasant experience while fulfilling patients dental needs and expectations. Nothing is more important to her than having her patients leave with a smile on their face.
Mare's time away from the office consists of going on long walks with her kids, playing with her 4 year old daughter, napping with her 3 month old baby, cleaning, baking and cooking until her heart is content.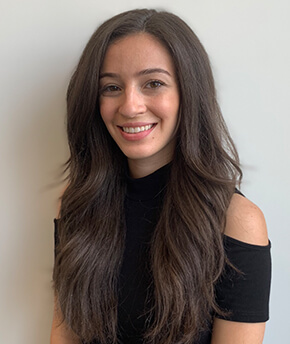 Nicole R.
Registered Dental Hygienist
Nicole graduated with a degree in Dental Hygiene from Harper College. She was thrilled to join the High Point Team.
Nicole is eager to meet many new patients and help them meet their oral care needs. Her clinical approach is providing her patients with comfort, proper education, and treatment personalized to their individual needs. It is her goal for every patient to leave the office smiling and feeling healthy.
When Nicole is out of the office, she loves to work out and spend quality time with her boyfriend and family.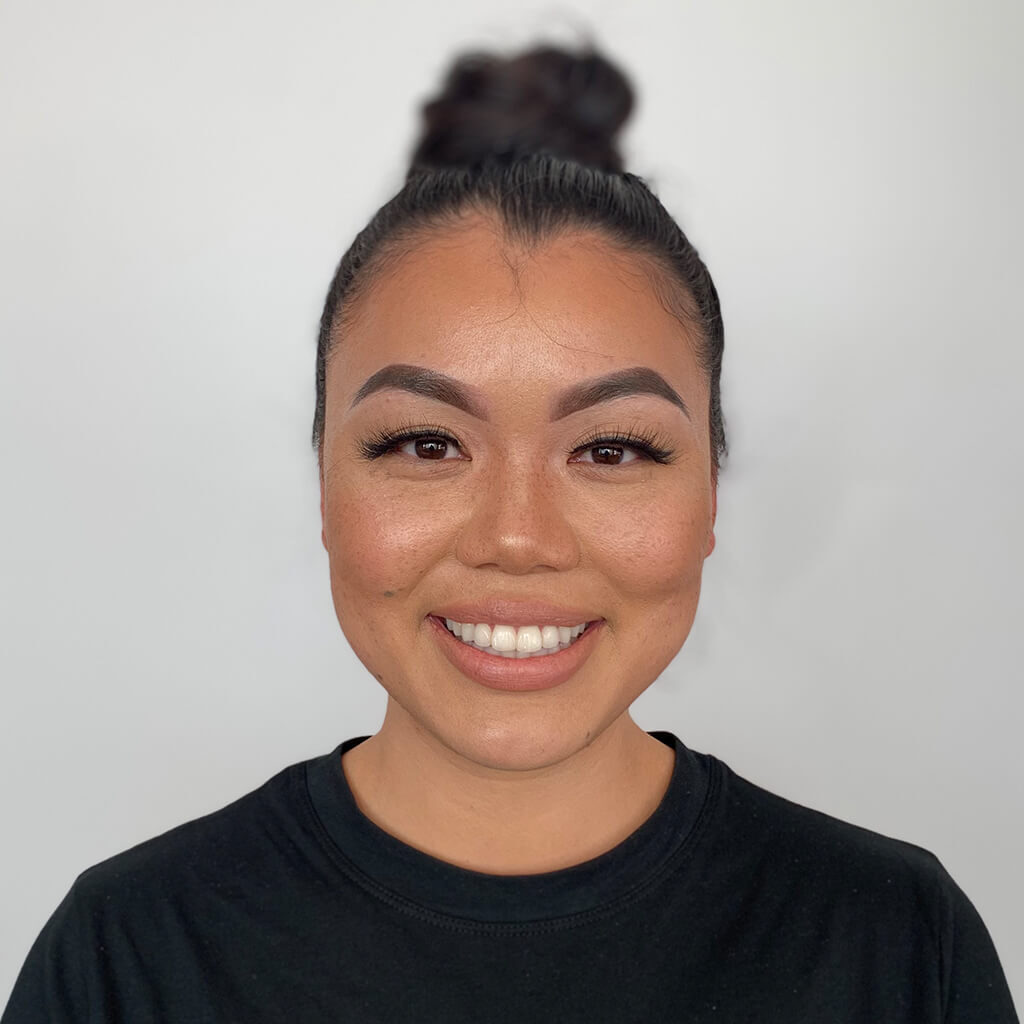 Alana
Office Manager
Alana is our Office Manager at our Elgin location. She was born in Chicago, and was raised in the suburbs of Elgin. She served in the United States Army as an Automated Logistics Specialist right after high school.
She graduated with her A.A from William Rainey Harper College and then completed her B.A with a minor in Communication from Northern Illinois University.
She enjoys getting to know her patients and developing a good relationship with each and every patient. She strives to make sure she helps educate her patients with their dental health needs.
When Alana isn't in the office she enjoys spending time with her husband and her two children. Alana values motherhood, family time, date nights, trying new foods, and traveling.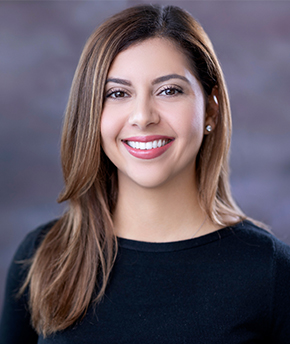 Felicia A.
COO
With over 17 years of dental experience, Felicia started her dental career as a dental assistant, while completing her degree in dental hygiene. She has been with our practice since 2009.  Since then she's held roles with increasing responsibilities including Dental Hygienist, Operations Manager and now our Chief Operations Officer. She is also a former clinical instructor for Harper College.
Felicia is passionate about dentistry and her goal is to make sure every patient has a great experience. She prides herself in helping our teams provide the utmost in patient care and service, while creating a positive workplace atmosphere.
When Felicia isn't at the office, she enjoys spending time with family and friends. She loves to travel and try new restaurants.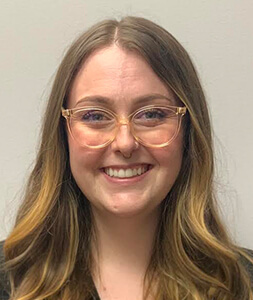 Chloe M.
Registered Dental Hygienist
Chloe was born and raised in Rockford, IL where she graduated from Rock Valley College in 2021 with an A.S. in Dental Hygiene. While in school, she spent her days off substitute teaching for the Rockford School District. She uses her previous degrees in communications and fine arts to thoroughly educate patients and explain step-by-step the "whats" and "whys" of dental care. Chloe believes it is important to be informed about your oral care and strives to build a relationship with every patient. She loves working with her patients to create a plan that is unique to their needs.
Chloe enjoys to spend her time with her partner and their two cats Fern & Biscuit. She loves spending time at thrift stores, creating art and watching anime.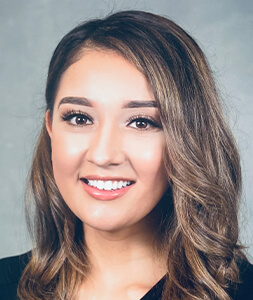 Jackie
Registered Dental Hygienist
Jackie was eager to join the team in August of 2022. She graduated from Rock Valley College of Rockford, IL in 2021 with an Associates in Science and Dental Hygiene.
Prior to becoming a hygienist, she worked as a chair side dental assistant for 5 years. She has a thorough understanding of dental procedures and uses her previous experience to answer any questions patient may have in regards to treatment.
Jackie's favorite thing about being a hygienist is educating patients about oral health and seeing the transformations that can result from treatment. She strives to provide a positive experience for all patients and speaks fluently in Spanish.
When away from the office, Jackie values fitness and nutrition. She loves to try new recipes, explore the Fox River Trail by bike, and spend quality time with her loved ones.