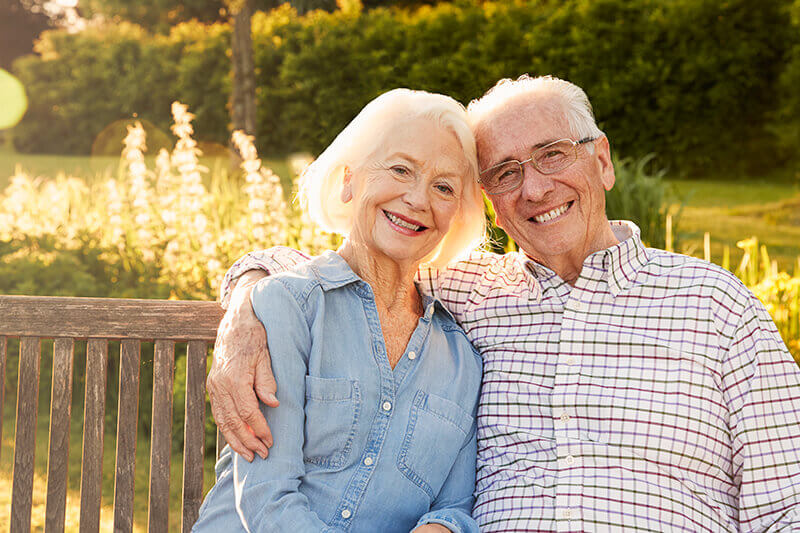 Replace Multiple Missing Teeth
Snap-on dentures are an excellent restorative option for patients who need to replace most or all of their teeth. Our team at High Point Dentistry loves working with patients to determine what their dream smile looks like and making it a reality for them using snap-on dentures. To learn more about snap-on dentures and the other services we offer, please give our front office a call so we can assist!
What are the benefits of snap-on dentures?
Snap-on dentures offer many of the benefits that both dental implants and traditional dentures offer. Implants are very sturdy and reliable, and once they have been implanted and fuse with the jawbone, they typically last patients for the rest of their lives. However, using a single implant for every missing tooth can be impractical for patients who are missing many teeth, which is why snap-on dentures only require a few implants strategically placed throughout the arches. Snap-on dentures are durable but also as minimally invasive as possible.
How do you care for snap-on dentures?
Snap-on dentures are removable and must be removed and cleaned every night to ensure that they remain in good condition. We recommend soaking them in a denture solution overnight, so that they stay moist and keep their shape, and to kill any bacteria that has collected on them throughout the day. Dental restorations can't absorb teeth whitening products, but if you want to keep your snap-on dentures looking bright and pristine, there are denture whitening products you can utilize as well as home remedies you can try.
How long do snap-on dentures last?
Implant-supported snap-on dentures can last 15 to 20 years when treated well. The implants allow the jawbone to remain healthy and strong, and they can last for many decades. If your dentures ever need to be replaced, we can simply create a new restoration that will attach to the implants that are already in the jawbone. If a small problem occurs with your dentures or they don't seem to fit well anymore, we can sometimes make adjustments and fix them instead of creating new snap-on dentures.
If you think you need new dentures, please schedule a consultation with our team, and we will be happy to take a look at them for you.