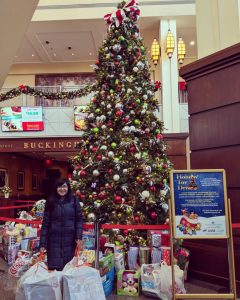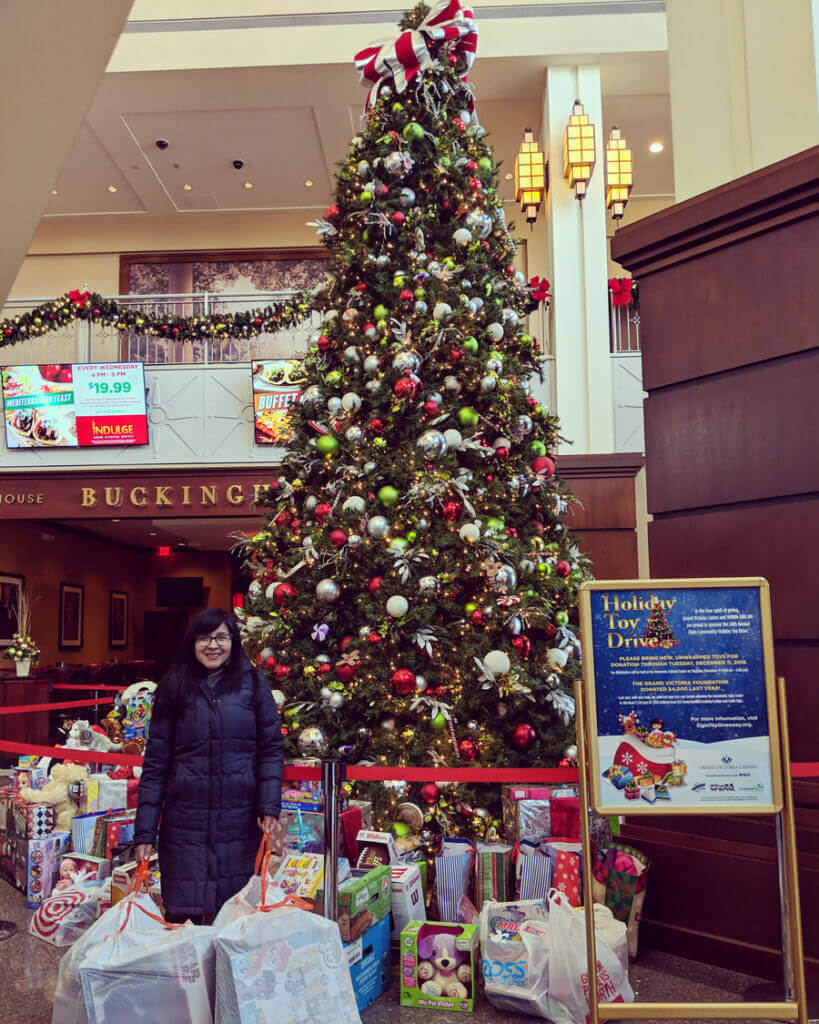 Giving Back for the Holidays
At High Point Family Dentistry, we are always looking for new ways to give back to our community and the residents of Elgin. This year, we organized our very own Toys for Tots drive. The holiday season is the perfect time to share with those in need and we felt the Toys for Tots drive would be an easy way for our patients to get involved as well!
About Toys for Tots
Toys for Tots is directed by the U.S. Marine Corps and is designed to collect new, unwrapped toys to distribute to children in need during the holiday season. Campaigns usually run from the beginning of October through mid to late December. This provides community members with ample time to save and contribute to the cause. A coordinator will then pick up the donations and take them to a central location where toys are sorted. Once Christmas arrives, coordinators and local community groups work together to distribute the toys.
How to Get Involved
You can find your closest drop-off location on the Toys for Tots website. If you'd like to make a monetary donation, you may mail a check to their headquarters or make a donation via credit card on their website. If you're a business owner and you'd like to set up a donation box at your location, use the Toys for Tots website to find your local campaign and get in touch with its coordinator.
Our Contribution
In our office, we set up a donation box where patients could drop off new and unwrapped toys. We also welcomed monetary donations at our front desk, for those who did not have time to go gift shopping or were unsure what to purchase. Our donation box was overflowing with new toys!
We would like to thank everyone who donated to our drive and made this event such a success. Thanks to you, we're certain there will be several happy kiddos on Christmas morning! To keep up with our future community involvement, please visit our community events page. For events you'd like our team to get involved in, please speak with a member of our team. We look forward to seeing you around the community and at your next routine dental appointment!
Contact Us Today

Dentistry From the Heart
We're excited to announce that on November 3rd, we're partnering with Dentistry from the Heart to provide FREE dental care to adults ages 18 and up in the Elgin community. As a team, we truly believe that everyone deserves access to high-quality dentistry.
This event aims at helping those that have been avoiding the dentist due to cost concerns, lack of dental insurance, fear, or any other reason. In addition to our free dental services, we hope that this event will show the community that visiting the dentist doesn't have to be a nerve-wracking, scary experience. Our friendly, gentle team always has your best interest at heart and goes above and beyond to make your dental appointment comfortable and stress-free!
Date: November 3rd (Sábado 3 de Noviembre)
Address: 1350 E. Chicago St., Elgin, IL 60120
Registration: 7:30 AM — early arrival highly suggested (sugerimos llegar temprano)
Ages: 18+ (adultos mayores de 18 años)
Serving: Snacks and drinks
Veterans: We are reserving 10 spots for veterans. Please call us to reserve yours!
FREE extractions, fillings, and cleanings (extracción, relleno, o limpieza 100% gratis)
Spread the Word!
We are encouraging people to share this blog post or the flyer on our Facebook page. We want to make this a big event and provide dental treatments to as many people as possible—in order to do so, we need your help getting the word out. Whether you're in need of a dental treatment of your own or just want to come in and get to know our great team, we hope to see you there!
If you would like to donate to or volunteer at the event, please get in touch with us as soon as possible. Questions? Please visit our Facebook page or contact one of our three offices.
¡Visita nuetra página de facebook para más información!
Help Us Make Dentistry From the Heart a Success!
Contact Us Today