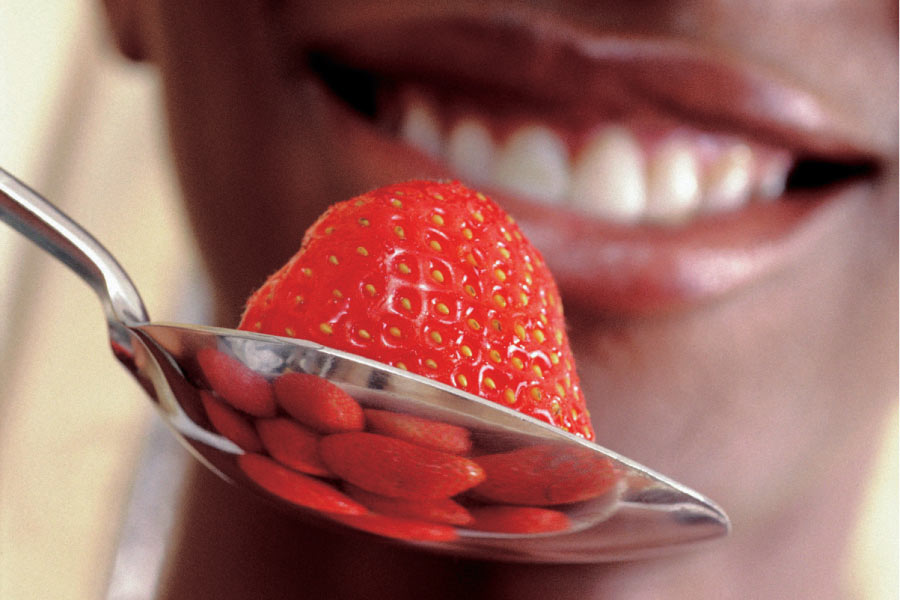 There are a few different things that can cause our tooth enamel to dull or discolor over time from the food we eat to the medications we take to simply the aging process. Chances are you'd probably much rather have bright pearly whites, so what can you do to bring back that healthy shine? Here are three foods you can eat which may help you brighten your tooth enamel.
1. Strawberries
Strawberries contain a property called malic acid, which is a natural astringent said to remove discoloration and help whiten teeth. To incorporate more strawberries in your diet, you can add them to your cereal or breakfast bowls, make strawberry shakes, or even add them to your salad for an extra burst of flavor.
2. Pineapples
Pineapples have an enzyme called bromelain, which helps break down proteins. Your teeth have a layer that absorbs pigments, and bromelain can help work as a natural stain remover, dissolving proteins in that layer and breaking up plaque. Instead of having a heavy, sugar-rich dessert, why not swap it out for a delicious bowl of pineapple chunks? Your teeth will thank you for it.
3. Cheese
Here's one for all of you who prefer savory foods over sweet foods! Cheese is calcium-rich and contains a protein called casein. All of this means that it can help strengthen and remineralize your teeth, and help prevent plaque from accumulating there. Plaque, after all, can leave your teeth with an unwanted yellowish tinge.
Professional Teeth Whitening at High Point Dentistry
If you need more help brightening your teeth, you may want to consider getting professional teeth whitening. At High Point Dentistry we provide a variety of whitening options, including one-visit teeth whitening, custom-made whitening trays, and one-size whitening trays. Schedule an appointment today at one of our practice locations in Elgin, Schaumburg, or Palatine, and our team will help you figure out what's right for you and your smile!