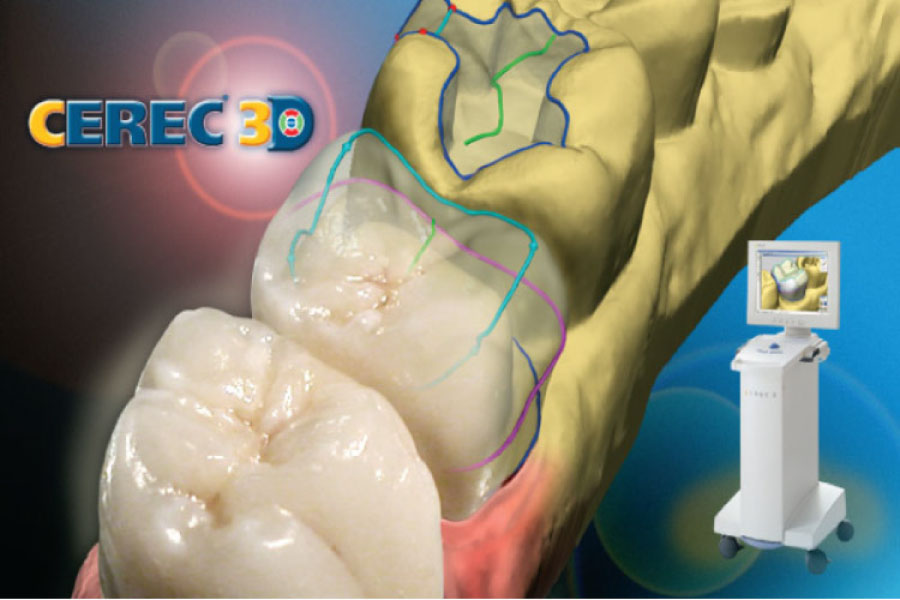 Not everyone has a perfect smile, but that doesn't mean that the perfect smile isn't achievable — in fact, you can have a perfect smile in just one visit to High Point Dentistry!
Thanks to CEREC® crowns, which we offer in our Elgin, Schaumburg, and Palatine dental offices, you can improve the appearance of your smile easily and pain free. Learn more about CEREC® crowns below!
What Are CEREC® Crowns?
Typically, dental crowns are made from a mold, sent to an offsite lab to be custom-made from durable, realistic-looking materials, and sent back to the dental office to be placed during a separate visit. Thanks to CEREC® technology, we are able to make crowns right in our dental office and have it placed permanently in a single appointment. And, we're able to also create inlays, on-lays and veneers using CEREC® technology, all of which can also be created and placed in the very same day.
What Do Dental Crowns Fix?
If you have cracked, damaged, or decayed teeth, a dental crown acts as a cap to preserve what is left of your natural tooth and also enhance the appearance of your teeth. Your CEREC® crown is custom-made just for your smile and is created to match the shape and shade of your natural teeth.
Dental Crown Procedure at High Point Dentistry
Because they're made in-house and are placed on the very same day, the procedure for CEREC® crowns is very simple! When you visit High Point Dentistry for a consultation, we will create your crown in, inlay, on-lay, or veneers in house and place them during that same appointment. You won't have to endure any uncomfortable molds — just a simple digital scan.
The end results are beautiful, durable crowns and a completely restored smile in just one visit!
Affordable Dentistry in Elgin, Schaumburg, & Palatine, IL
If you have chipped, broken, cracked, or discolored teeth, don't hesitate to reach out to High Point Dentistry for a CEREC® crown consultation! We will work with you to come up with an individualized solution to help you get a beautifully restored smile.
If you are on a budget, we will make sure to provide you with the full cost of your treatment upfront so you can determine if it's the right choice for you. We also offer flexible financing and payment plans to make your treatment more affordable.
Head over to our contact page to schedule an appointment at our Elgin, Schaumburg, or Palatine locations. We look forward to seeing you!