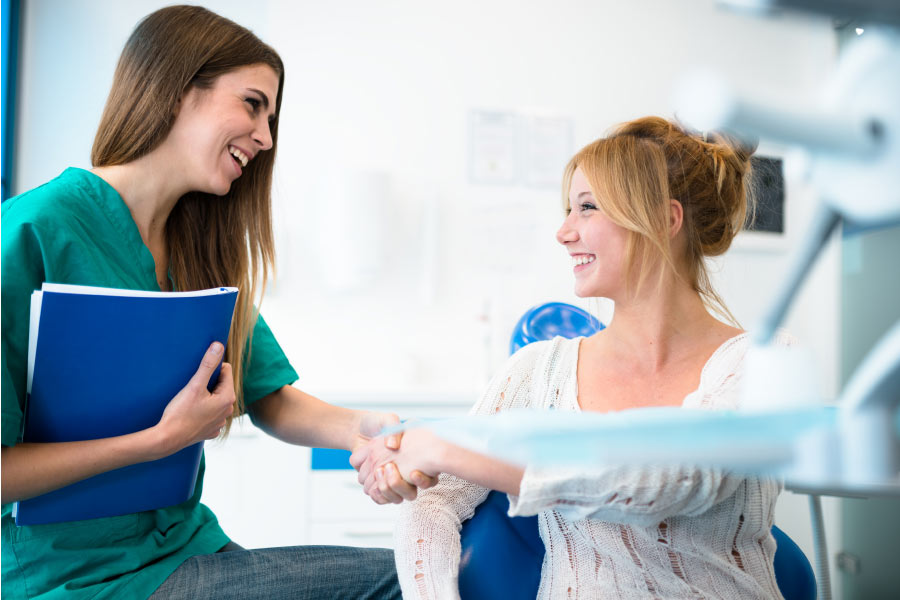 Orthodontic consultations are essential to finding what treatment works best for you! During the consultation, we'll examine your bite and teeth alignment, discuss your orthodontic options, and answer any questions you have. What questions should you ask?
1. What Alignment Issues Do I have?
Several alignment issues can affect your oral health, such as tooth crowding, overbites, underbites, crossbites, and open bites. During your consultation, ask for details about the alignment issues you have and how they could affect your health now and, in the future, if they aren't resolved.
2. What Orthodontic Treatments Could Work for Me?
There are many orthodontic treatments like Invisalign, Six Month Smiles, and self-ligating braces, but they may not all be options for you. You'll also want to know the potential downsides of different orthodontic treatments, so you can make the right decision for your needs.
3. How Much Maintenance Will My Orthodontic Treatment Require?
Every orthodontic treatment requires some maintenance. If you're wearing braces, you have to avoid certain foods, use effective brushing and flossing techniques, and come in for regular check-ups. With Invisalign, you remove the trays for eating, brushing, and flossing, but you have to wash your trays, too. You'll want to know what's expected of you before choosing a treatment.
4. How Long Will My Orthodontic Treatment Take?
Treatment time can vary from just six months to as long as 2+ years. Why such a long range? Alignment issues and the type of orthodontic treatment affect your treatment timeline. Having an idea of how long your treatment could take helps you make an informed decision.
5. How Much Will Treatment Cost?
You want to have an idea of what treatment will cost and what your financing options are before starting. At our office, we accept payment from major debit and credit cards, dental insurance, our dental savers plan, and CareCredit.
Orthodontic Treatment at High Point Dentistry in Elgin, Schaumburg, & Palatine, Illinois
Is orthodontic treatment right for you? Find out during your free consultation with our orthodontist! We'll discuss important topics like your alignment issues, your orthodontic options, treatment timelines, and cost. If you're ready to schedule an appointment, please contact us today!