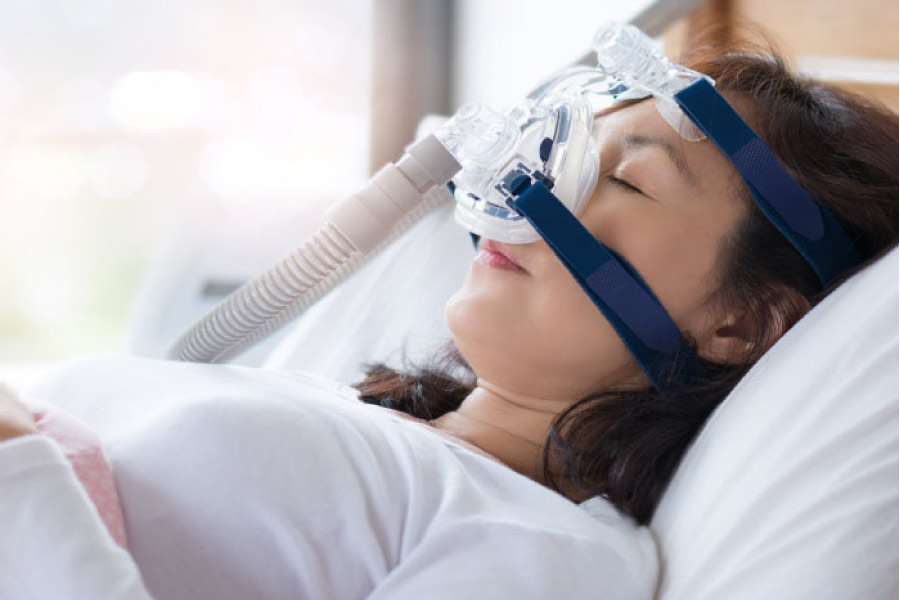 Whether you have an advanced dental service coming up or you get knots in your stomach just thinking about visiting the dentist, our team at High Point Dentistry would love to help. We don't just want to provide high-quality dental care; we want you and your family to have great experiences too! If you would like to learn more about our sedation options or schedule your next visit with our team, please contact us.
Laughing Gas
Laughing gas is a blend of faintly sweet-smelling gases that are used to help patients relax during dental treatments. It is administered through a comfortable mask that sits over the nose throughout treatment. Laughing gas begins working quickly and wears off within minutes of taking off the mask and breathing normal oxygen, which means patients do not have to go straight home after their appointments. While it is called laughing gas, and it can make patients feel happy and giddy, it's also common for patients to simply feel more at ease and to prevent anxious thoughts from arising.
Oral Conscious Sedation
Oral conscious sedation involves taking prescribed medication at a specific time pre-treatment to enter into a relaxed state of consciousness prior to the patient's treatment beginning. These medications can make patients feel like they are in a dream and can cause them to remember very little about their treatments. While a patient may fall asleep, they are not rendered unconscious, and they can usually be woken up with a gentle shake. Oral conscious sedation is great for patients undergoing lengthy restorative treatments or those who suffer from moderate to severe dental anxiety.
DentalVibe®
Before a restorative dental service begins, local anesthetic is typically injected into the gums to numb the area where the dentist will be working. It's not uncommon for patients to fear this injection and the pain that comes with it. To prevent this, our office uses DentalVibe, which is a small, handheld device that sends vibrations into the gums to help prevent the patient from feeling any discomfort during the administration of the local anesthetic.
Sedation Dentistry at High Point Dentistry
At High Point Dentistry, we want you to have the most comfortable experience possible, even from the very beginning of your treatment! Contact us to discuss any anxiety issues or other concerns you might have.